Shopify SEO To Increase Your Sales
Shopify SEO expert services to help your business grow.
If your Shopify store is growing a little more slowly than you'd like, our Shopify SEO expert services can help speed things along.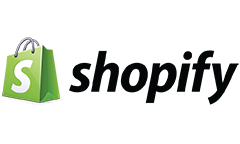 let's look for a fit
Our unique three-pillar approach to modern Shopify SEO is a combination of best-practices suggested by the top educators in SEO like Brian Dean, Neil Patel, Rand Fishkin, and many more.  Here's how our approach breaks down:
Pillar #1: Architecture and UX
Making sure your site is built for SEO, structured for authority, and ensuring it properly converts website visitors to sales.
Pillar #2: Content Creation and Outreach
This is where we make sure you're creating "linkable assets" and doing the necessary outreach to develop links to it.
Pillar #3: Inbound Link Landscape
This is where we make sure your inbound links are well-balanced, and strategize the best ways to acquire new ones.
So, in our monthly plans, we try to balance our resources to make sure no pillar gets neglected. Speaking of our monthly plans, those are quite unique as well. Here's how:
Instead of a set list of tasks we try to apply to each client we work with, we analyze and prescribe on a monthly basis depending on how things are going.
Sounds cool, but why is this important to me?
Monthly analysis and strategy helps keep our plans cost-effective, and ensures your resources are being invested in the best way. In short, you'll get faster results and a better return on your SEO investment.
Here are some examples of how well this has worked out for our clients:
If this sounds interesting, schedule a free 30 minute call with us so we can explore a potential mutual fit between our businesses.