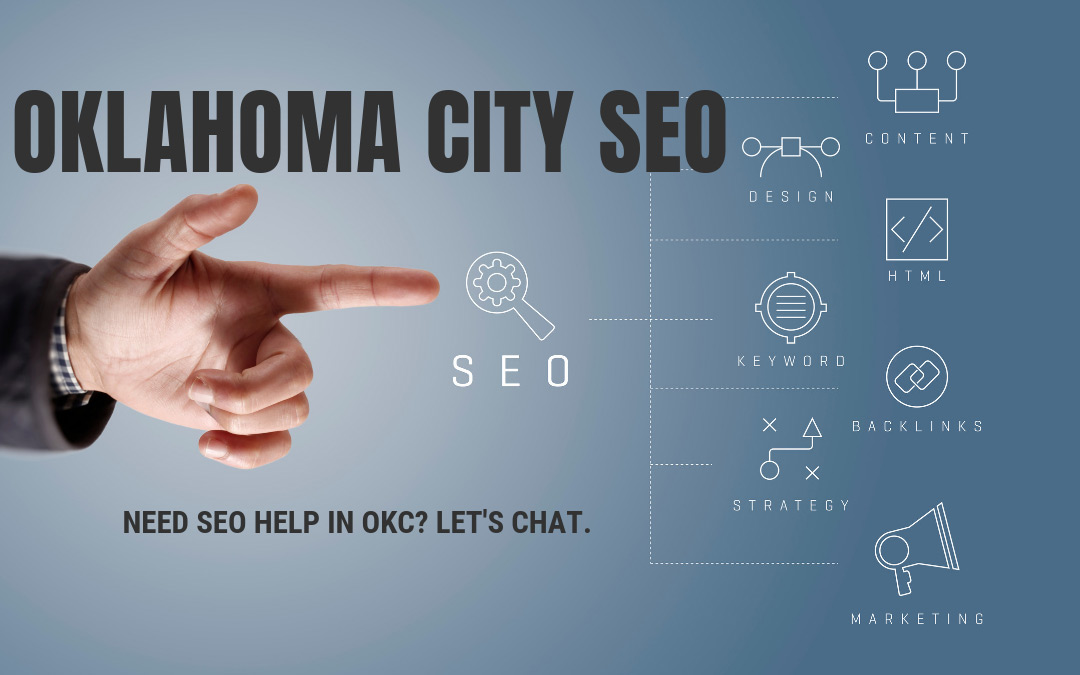 Oklahoma City SEO
Are you the owner, executive, or marketing manager of a business who's looking for an Oklahoma City SEO expert?
If so, you're probably reading this because you're looking for more results from your marketing and especially from search engines like Google.
SEOak works with Oklahoma City businesses get higher up on Google, which means more leads, more sales, and more revenue for your businesses.
Some shady SEO companies out there give our industry a bad reputation, but thanks to our core values, we are able to make SEO decisions that will heavily reduce your risk of penalties and bans from Google.
Oklahoma City is home to some huge businesses like BancFirst, Chesapeake Energy, and Continental Resources – but your business doesn't have to be huge to work with us.
The ideal fit to work with us is typically between $100k/yr to $5million/yr in revenue, and most of the companies we work with are between $400k-$1m/yr.
Basically, we look for companies with a proper product/market fit, which basically means you have traction and a product or service that people are already buying.
Only then can marketing take your sales to the next level.
If all this sounds like your business, then keep reading.
SEOak has a unique approach to SEO for OKC-based businesses
Basically, we have a three-pillar approach to SEO.
We call this the "Three Pillars of Modern SEO".
The first pillar is your website's architecture and user experience. In other words, how well your site is built and how well is serves the person's goal of visiting your site.
For example, if you have an article on your site that is intended to help someone learn something related to your offering. How well does that page help that person learn that thing?
Does the page load quickly or slowly?
Is the answer to the question hidden at the bottom or is it easy to find at the top?
Does it actually answer their question or does it just provide a bunch of fluff?
Does everything make sense on the site?
Is it easy to navigate?
Yeah, that kinda stuff encompasses pillar #1.
The next pillar (#2) is Authority Content Creation and Influencer Outreach.
Basically, this is the art of putting out content that makes your company appear as an authority in your space and the reaching out to influencers to link back to it.
As you may have heard, gaining backlinks is a big part of SEO. And this is one way we do this.
Then, for the third and final pillar, it's your Inbound Link Landscape. This refers to the quality and the quantity of the inbound links pointing to your site.
This is where we turn into ninjas, reverse engineering your competitor's success and then beating them at their own game.
So boom, there you have it, SEOak's unique three-pillar approach to modern SEO success.
And it works. Well.
We deliver our Oklahoma City SEO services in two ways:
We've got ongoing plans and then we've got an upfront analysis.
We'd be happy to hop on a call with you to look for a fit between our businesses.
If you'd like to take that next step, please use the contact form below and we'll reach out ASAP.