Download our Free Keyword Research Worksheet now! So, you've been tasked with doing some SEO for your web design client. You probably feel like you know a decent amount about SEO but you want to make sure you really nail it this time. Not to worry, I'm here to help. Let's start at the beginning. The first thing you want to do for SEO is figure out what keywords to target in your client's SEO efforts. Typically called "keyword research", this should be one of the first steps you take because this information will guide you in the right direction in other aspects of SEO. Get this wrong, and you just might be spinning your wheels AND wasting your client's budget. For the sake of example, I will be using a fictional company to help drive the below points across. I'm calling the fake business "Joe's Dry Cleaners" in Harahan, Louisiana which is a suburb of New Orleans. Let's keep things somewhat simple and give Joe's Dry Cleaners a single location.  
Determining Intent
I believe the key to truly effective keyword lies within the intent of the potential visitor. For this reason, you must first ask your client a few questions:  
Question 1: "What is the goal of your business?"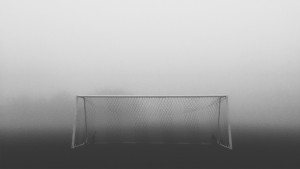 Typically, people will be in business to help solve problems for their target market. Sometimes, they will be in business purely to generate as much revenue as possible (by any means possible). You might get a lifestyle entrepreneur who is honest with you and might tell you they are in business purely for the level of freedom it gives them in their life. You must hear from the client, in their own words, what it is they're trying to accomplish. Not until then can we use SEO to help them achieve it. Joe's Dry Cleaners answer: "To help people take better care of their best pieces of clothing"  
Question 2: "What is the primary goal of the website as it relates to your primary business goal?"
This is a great question to ask because it can help you understand what your client expects to get out of a website visitor in a best case scenario. You will gain some interesting insight as a result of asking this question. You might hear answers like "to educate and inform our target market", "build more leads", "generate more sales", or perhaps "streamline our processes". Based on the answers to these two questions, you should have a good idea of what your client wants and expects visitors to do when they are on their website. It also gives you an early chance to neutralize any wild expectations (i.e. your client saying "I expect 90% of my website visitors to fill out the contact form") Asking these questions will also help avoid picking the wrong keywords to focus on for organic SEO. For example, it wouldn't make sense for a local appliance repair company to rank for "Appliance Repair Parts" if they don't sell those parts directly. Joe's Dry Cleaners answer: "I want to the website to help us generate more phone calls which should turn into more sales"  
Question 3: "Who are your desired visitors in relation to your goals?"
Now it's time to figure out who we're targeting with our keywords. It's important to ask this question so we can put ourselves in the desired visitors shoes, see things from their perspective, and see what language they use. That info will help us determine which keywords to focus on. Joe's Dry Cleaners answer: "My desired visitors are 25-55 year old men and women within 4 miles of our location. Their household income would be over $40k/year" Download our Free Keyword Research Worksheet now!
Evaluating your client's current keyword strategy
Primary vs secondary keywords
Now that we have the desired intent and demographic info, it's time to decide what our keywords will be.
The first thing I like to do is take a few educated guesses at what I think some effective keywords will be for a particular client. I start building a little list in my head.
My favorite tool to pick a keyword isn't anything fancy or expensive. What I use is the good, old-fashioned Google AdWords Keyword Planner.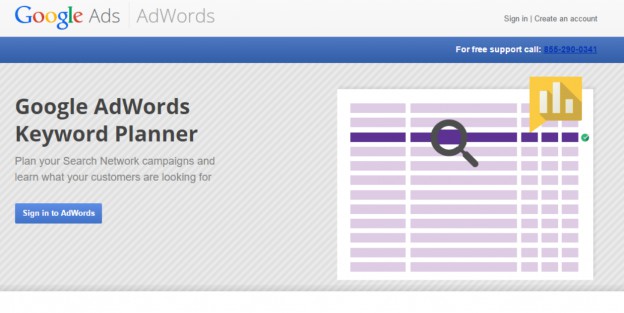 So I load up the Keyword Planner, log in, and head to the "get search volume data and trends" section (highlighted below).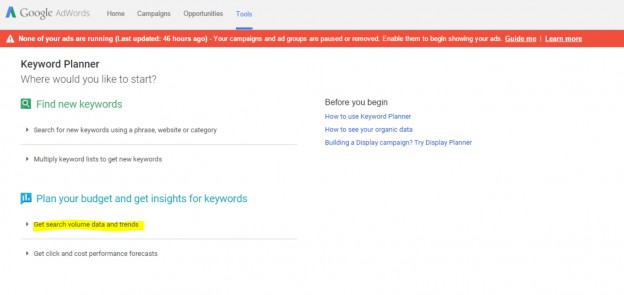 This will open this box, where we can enter a quick list of potential keywords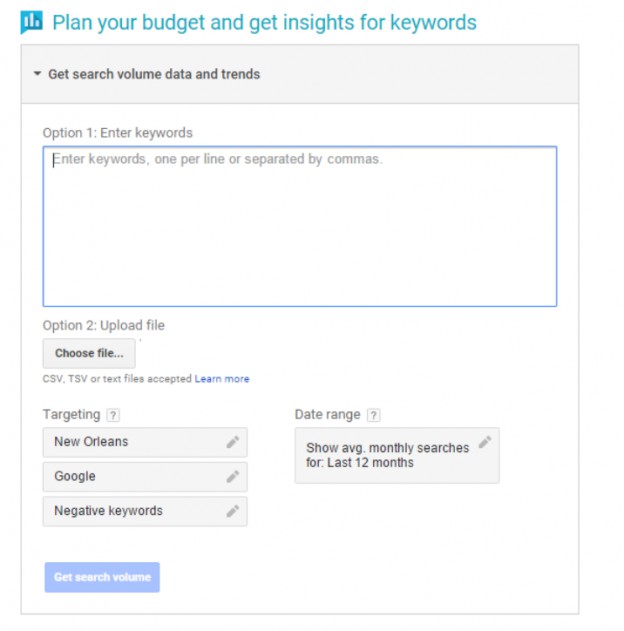 I start by adding the quick keyword list, both with and without city names in the keywords. Also, since this is a very location-dependent type of business, I limit my search to Harahan and other cities in close proximity in the "targeting" section.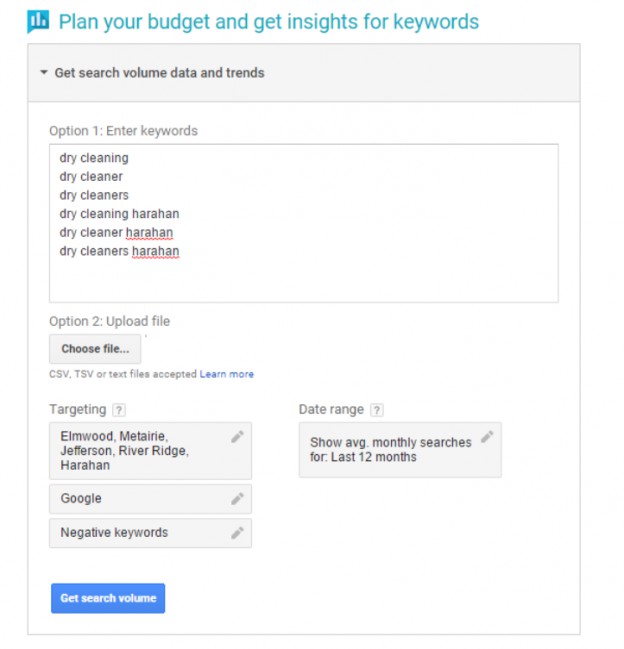 Then I click "get search volume" button to get to this screen: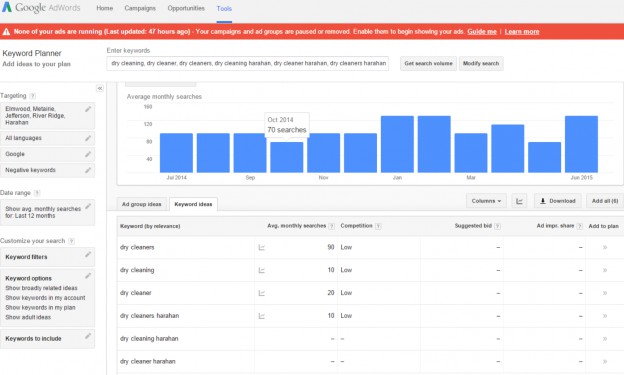 What we see here is that "dry cleaners" is far and away a top candidate here in terms of search volume.
Business names (usually aren't enough)
Many times I'll see companies trying to optimize for their own business name. The major issue with this is that only people who already know of you or have heard of you will search for you. Unaware customers who have never heard of you will not search for your business name. So while optimizing for your business name can definitely have it's uses, typically you will want to optimize your web design client's site for what the visitors will be searching for.
This is why must first determine intent before we can truly optimize a site for search.
Download our Free Keyword Research Worksheet now!  
A look at the present and the past
Seeing where they're at
Now it's time to actually perform an actual Google search to take a look at the competitive landscape. But before we do that search, we must make sure our location is correct. Google allows you to set your virtual location if you do not live in the target location. I happen to work in Harahan so I can test from my work PC. If I didn't, though, I'd use this tool on the SERP (search engine results page) to change my location: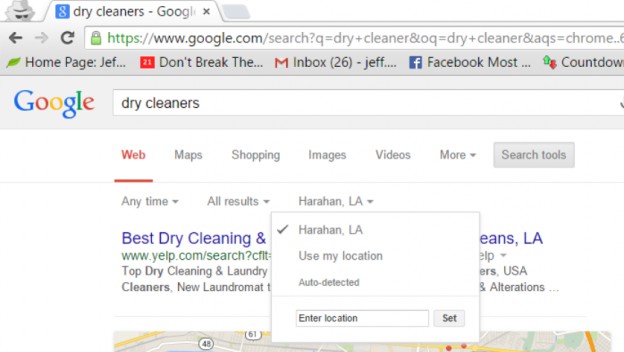 Also note that I'm using Chrome's incognito mode here. This is actually a very important step to help prevent any personalization that might happen based on previous browsing and searching behavior.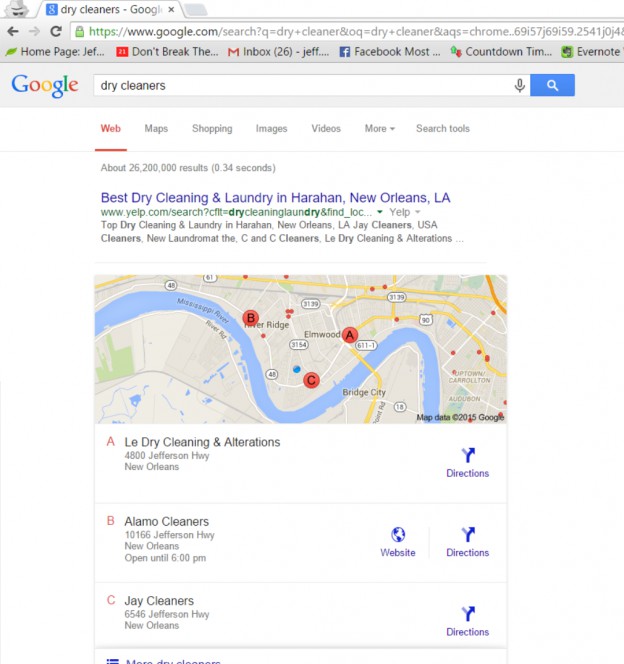 To add one step to this browsing experience, I will add the string "&pws=0" to the SERP. This is an extra measure to help prevent personalization.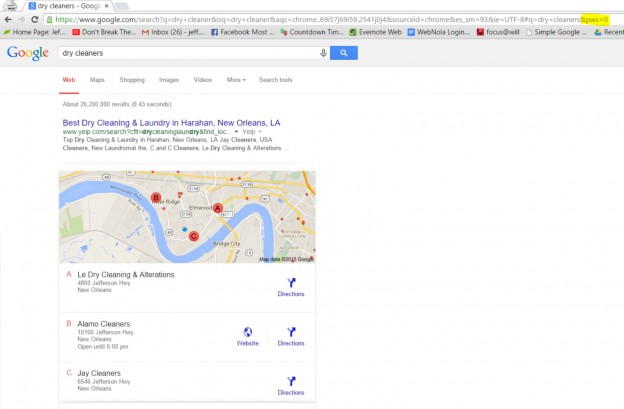 So here's where we actually look at the competitive landscape. Here's the full page one SERP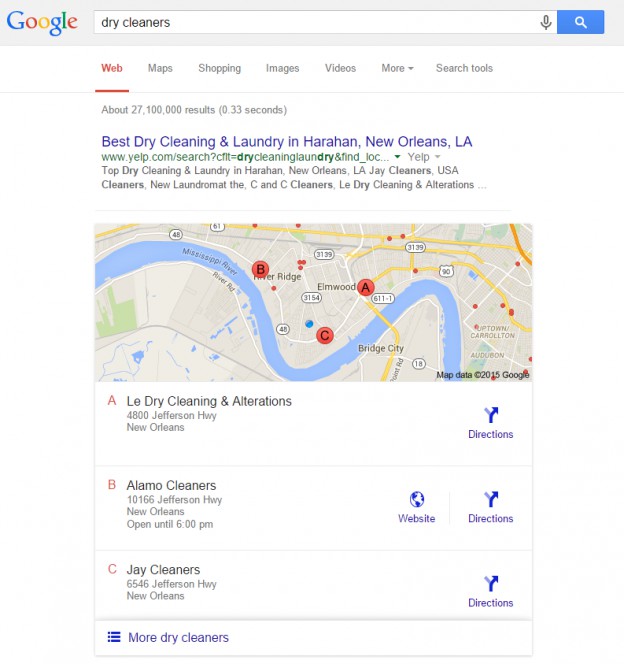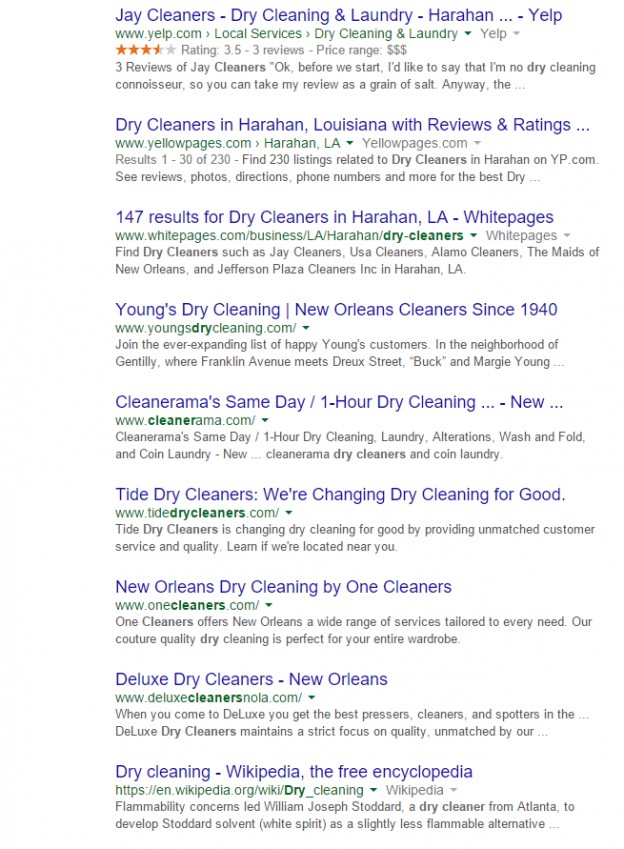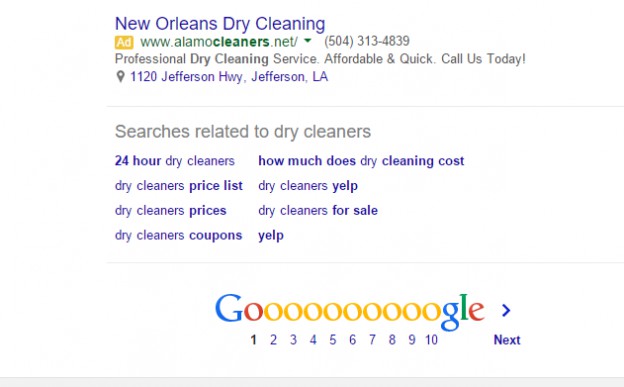 Anyway, here are a few things we can determine from this SERP:  
Our client is not showing up on page 1 at all.
Only three dry cleaners are showing up in the Google Maps listing. Is it not atypical to see a lot more which leads me to believe simply having a citation in Google Maps might get them listed here. This could be a quick win.
This SERP is dominated by directories like Yelp which means none of our clients competitors are doing very well in SEO. This is an opportunity.
The only true dry cleaners in Harahan either do not have a website or are not showing up on page 1. This appears to be an opportunity.
      Based on this info, it appears that there is at least a decent amount of opportunity for the main keyword, "dry cleaners" – at least, when searched from the Harahan or surrounding area. Below are a few questions we will want to answer with our research to evaluate their current keyword state. For the sake of example, using some example answers, let's assume the example client's existing website only has the name of the business, with no keywords on the site at all. Q: What are your client's current primary keywords? A: They don't appear to be targeting any primary keywords. Q: What are your client's current secondary keywords? A: They don't appear to be targeting any secondary keywords Q: What are your client's current rank for those keywords? A: They aren't coming up on the first few pages on the SERP for a keyword that's not all that competitive. It's probably safe to assume that it won't take a whole lot of effort to get them to page one. Q: Current competition for those keywords (competitors vs directory sites)? A: About 30% competitors, 70% directories on page 1 Q: Does their current keyword strategy match the desired intent? A: No, because they don't really have a keyword strategy yet. Q: What keywords are your client's competitors using? A: Dry Cleaning, mostly. I smell an opportunity.  
Deciding on your client's new SEO keywords
Here are a few things to consider before making your final selection:  
How many keywords?
The number of keywords to choose depends on a few things. First, we want to consider how many searches they're getting. In the above scenario, there aren't a whole lot of searches happening in this specific niche. For this reason, and the fact that the client is starting from zero, we can start with just a few secondary keywords to go along with the primary keywords.  
Safe vs Risky (search volume isn't everything)
Safe keywords describe what you do. Risky keywords might not describe exactly what you do, but might give you an opportunity to take advantage of. You might test focusing on a risky keyword when it gets several times as much search traffic as a safe one with a much easier path to a top result.  
Does it make sense to switch?
In this case, it does make sense to switch because they're going from 0 to 1. Having keywords is infinitely better than not having keywords.  
Look for unfair opportunities (i.e. domain names)
In some instances, it can make sense to grab a domain with the primary keyword in it. In this case, I don't think it's the right thing to do. This tactic has become less effective in recent years.  
Going in stages
Keep in mind that keyword changes are a bit of a trial and error game. It's not uncommon for to realize that the keyword you picked is just not realistic, or just isn't getting the right kind of people searching for it. That's ok. Just keep adjusting and keep an eye on the metrics.  
Conclusion: The Decision
It's decision time. What keywords do we go with? For the main keyword, I think the primary keyword in this example should be "dry cleaners" because it gets the most searches per month by far. For the secondary keywords, I'd probably start here with "dry cleaner", "dry cleaning", and "harahan dry cleaners". Well, that's seemingly a lot of work for four keywords, but that's the correct way to do keyword research. If you'd like our handcrafted keyword research worksheet to apply our exact process to your next SEO client, here's where you can get it! Download our Free Keyword Research Worksheet now!