These days, the hotly-competitive world of online retail is dominated by a select few ecommerce CMS platforms. Whether because their features are better, their prices are lower, or their interfaces are more intuitive, they draw in most budding entrepreneurs — and two of the top dogs are Shopify and WooCommerce.
Now, because the latter is a free plugin for WordPress (the most widely-used free all-purpose CMS in the world by some margin), it holds a lot of obvious appeal. If you already have a WordPress site, after all, you can simply convert it to a store. Quite the time saver.
As solid as WooCommerce and WordPress are, though, they're limited in many ways that make them hard to recommend over Shopify's dedicated custom-built package. But let's get more specific. Here are 5 things Shopify does better than WordPress for ecommerce:
1. Customer Support
WordPress always offers basic email support, but that isn't always going to be very useful. What's more, as you pile on plugins and extensions to flesh out your store, you'll establish potentially-confusing software interactions that particular support channels might not be able to help you with. If one plugin you install conflicts with another plugin from a different developer, where do you go for assistance? Each developer might simply blame the other, and official support might well note that the problem isn't with WordPress itself and stay out of it entirely.
Shopify, however, is renowned throughout the ecommerce world for its industry-leading level of customer support. From the middle pricing tiers up, store owners have access to 24/7 support through numerous channels (email, phone, live chat, etc.), and since Shopify is a mostly-closed ecosystem, almost any problem with your store is going to be something support will resolve.
WordPress does have a vast user community often willing to pitch in through forums and social media, so you do have somewhere to go if you get nowhere with official support — it's just so much faster and easier to stick with the top-notch Shopify support service.
2. Site Performance
In principle, because running a WooCommerce store will see you secure your own web hosting, you can get better performance than a comparable Shopify store would manage — but there's a big difference between what's possible and what's likely, and the amount of money you'd need to spend for that kind of hosting package would render it quite cost-ineffective.
Because Shopify is a fully-hosted solution, everything from a performance standpoint is handled for you. There are some pitfalls to that hands-off approach, but look at it this way: the Shopify servers were designed specifically to handle ecommerce traffic, seamlessly scaling supply up and down as needed to meet demand.
And the advantages go beyond page speed and traffic levels. The bigger your store becomes, the more important it gets to maximize uptime — great general performance won't help you if an unfortunately-timed server failure leads to your store going offline in the middle of your Black Friday sale. Because the Shopify service is finely-tuned to be optimally reliable and robust, you can be confident that your store will stay where it is.
3. Cohesion
Every feature in the Shopify dashboard or provided through a Shopify add-on has been vetted by the company to confirm that everything works together as it should. Because you're using a unified system, you can rely on a strong baseline of stylistic and functional consistency (ensuring an excellent standard of UX). Every settings menu will look about the same, and you'll never need to wonder if you're in the right section or whether a given item will actually work.
Because WordPress is open-source software, it can be accessed and modified by anyone who feels like it. That's great in the sense that it supports and encourages experimentation, but it also means that you'll see much greater disparities between plugins. You'll see reasonable consistency between plugins provided through official channels, of course, but there's nothing stopping anyone from manually installing further plugins.
Though some dislike digital ecosystems, railing against the homogeneity of Google or Apple apps, most of us are quite happy to accept the occasional lack of creativity if it means we can be fully confident that all the different apps we use will seamlessly work together. Shopify's hosted package gives you that confidence so you can focus on building your business.
4. Pricing
On the surface of things, you'd be forgiven for thinking that WordPress (through WooCommerce) has the edge when it comes to pricing. Since WordPress is open-source software and WooCommerce is a free plugin, you can use them indefinitely without incurring any charges, and that sounds like a huge advantage — but it's a lot more complicated than that.
Shopify is provided in various selectable tiers, with each one aimed at a particular type or size of client. The idea is that you figure out what kind of performance and functionality you require and choose the most suitable package. If you're just getting started, you can test the waters with Shopify Lite, and if you keep scaling up, you can eventually move to the enterprise-level Shopify Plus plan. At every point, the price is just as you're quoted — one figure to account for.
If you run a WooCommerce store, though, there's a lot to deal with. The basic software is free, but web hosting and domain names are not, so you need to arrange those separately. And what if you need to expand the functionality? Many WordPress plugins are expensive and must be licensed on an ongoing basis.
In getting a WooCommerce store to a level comparable to that of a Shopify store, you'll most likely spend at least as much as you would have spent on a good Shopify tier, and it will take considerably more work and research. Shopify is so innately comprehensive, in fact, that there are online marketplaces full of Shopify businesses for sale that only need minor tweaks to make your own. As far as pricing goes, Shopify is vastly easier.
5. Security
Used optimally, WordPress provides excellent levels of security. Because it's used so extensively by so many people, security issues get identified very quickly, and patches are rolled out swiftly and frequently to cover vulnerabilities. But it's very rare that WordPress is used optimally, and there are two big reasons for that.
Firstly, every plugin introduced to a WordPress installation exposes it to attack in some sense. It only takes one flaw in a plugin to allow a hacker to gain access to the underlying system. This isn't so threatening when you're using a core set of popular plugins, but as you extend and customize your store, you'll likely want to start trying some more niche plugins that will massively increase the risk level.
Secondly, because the software is modular and self-hosted, it needs to be manually updated. On a regular basis, a WooCommerce store owner must head into the dashboard, review available updates, determine when to install them, and confirm that they function as expected. Since updates will arrive for the basic CMS as well as all the plugins, the update process can be time-consuming and confusing. If you install five updates at once and there's a problem, you might need to start disabling plugins one by one until you diagnose the issue.
Because Shopify is a hosted system, all the updates are handled for you at the appropriate times. You never need to worry about security threats or figuring out when you can take your store offline for a few minutes to implement a patch. And in the unlikely event that there is a security issue with your store, you'll be able to let Shopify handle the matter for you instead of having to try to figure out a plan of action yourself.
So, let's quickly recap the 5 Shopify advantages we've covered here:
Its customer support is vastly superior.
Its performance is much more consistent.
Its digital ecosystem is more cohesive.
Its pricing structure is easier to deal with.
Its security procedures are much stricter.
WooCommerce and WordPress are often worth considering, but if you're serious about your ecommerce venture, you're most likely better served choosing the comprehensive package provided by Shopify.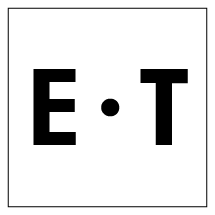 Patrick Foster is a writer for Ecommerce Tips who likes to dabble in freelance contributions. Passionate about the possibilities of online buying and selling, he loves to offer actionable tips to push aspiring entrepreneurs in the right direction. Follow along on Twitter @myecommercetips.